Graphics Interface has two invited keynote speakers, one from the area of graphics and the other from human-computer interaction. An additional keynote talk will be given by the 2014 winner of the CHCCS Achievement Award. Invited talks will also be given by winners of the Alain Fournier and Bill Buxton Ph.D. Dissertation awards for 2013. The names of speakers, their biographics, talk titles, and talk abstracts will all be posted on this page as the information becomes available.
Graphics Keynote
Matthias Müller, NVIDIA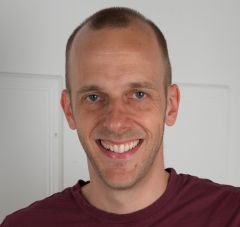 Dr. Matthias Müller is Research Lead of the PhysX SDK team at NVIDIA. PhysX is a GPU accelerated physically based simulation engine for computer games. His research interests include the development of methods for the simulation of rigid bodies, fracture, soft bodies, cloth and fluids that are fast, controllable and robust enough to be used in game environments. He is a pioneer in the field of position based dynamics and has been contributing to this and other fields via numerous publications in the major computer graphics conferences and journals. Position based dynamics has become the standard for the simulation of soft bodies and cloth in computer games and has been adopted by the film industry as well.
Matthias Müller received his Ph.D. from ETH Zürich for his work on the atomistic simulation of dense polymer systems. During a two year post-doc with the computer graphics group at MIT he changed his research focus from atomistic offline simulations to macroscopic real time simulation in computer graphics. In 2002 he co-founded Novodex, a company that developed a simulation engine for computer games. In 2004 Novodex was acquired by AGEIA which, in turn, was acquired by NVIDIA in 2008.
HCI Keynote
Elizabeth Churchill, eBay Research Labs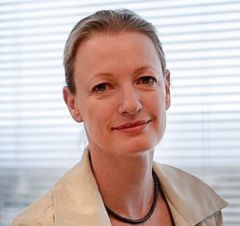 Dr. Elizabeth Churchill is an applied social scientist working in the area of social media, interaction design and mobile/ubiquitous computing. She is currently Director of Human Computer Interaction at eBay Research Labs (ERL) in San Jose, California. She was formerly a Principal Research Scientist at Yahoo! Research, where she founded, staffed and managed the Internet Experiences Group. Originally a psychologist by training, throughout her career Elizabeth has focused on understanding people's social and collaborative interactions in their everyday digital and physical contexts. She has studied, designed and collaborated in creating online collaboration tools (e.g. virtual worlds, collaboration/chat spaces), applications and services for mobile and personal devices, and media installations in public spaces for distributed collaboration and communication.
Elizabeth has a BSc in Experimental Psychology, an MSc in Knowledge Based Systems, both from the University of Sussex, and a PhD in Cognitive Science from the University of Cambridge. In 2010, she was recognised as a Distinguished Scientist by the Association for Computing Machinery (ACM). Elizabeth is the current Executive Vice President of ACM SigCHI (Human Computer Interaction Special Interest Group). She is a Distinguished Visiting Scholar at Stanford University's Media X, the industry affiliate program to Stanford's H-STAR Institute.