Vishnu V. Narayan
Ph.D. Student in Computer Science
McGill University

McConnell Engineering Building, Room 306
3380 University
Montreal QC H3A 0E9

first.last at mail.mcgill.ca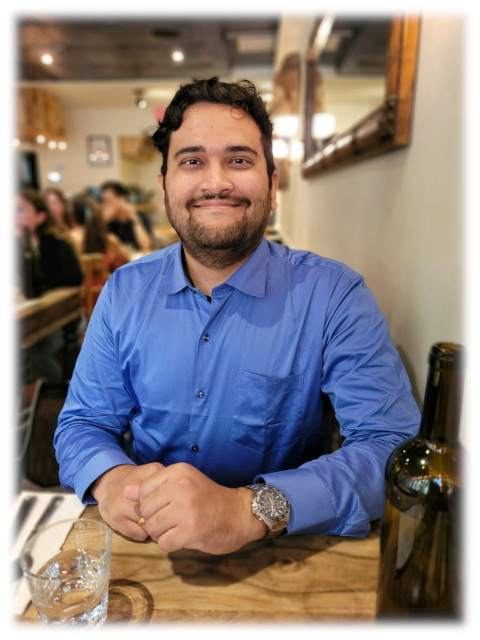 I am working towards a Ph.D. in Computer Science at McGill University under the excellent supervision of Adrian Vetta. My interests include algorithms, combinatorics, optimization, and game theory, and my current focus is on the structure, efficiency and fairness of combinatorial auctions and allocations. Right now I'm also working on online coloring and positional games. My CV.
I have an M.Math. degree in Combinatorics and Optimization (2017) from the University of Waterloo, where I was advised by Joseph Cheriyan and worked on approximating graph connectivity. I have a B.Eng. in Information Science (2015) from R.V. College of Engineering (India) where I received my department's Best Outgoing Student Award. I also have a Harold H. Helm Fellowship and Murata Family Fellowship from McGill and a Teaching Assistant Award from the McGill School of Computer Science. Outside of academia, I enjoy competitive programming and video games (particularly RTSes).
Preprints and Working Papers
Who Wins Hex When One Player Plays Randomly?
With J. Barrett, N. Brustle, S. Clusiau, R. Hayward, N. Ndiaye, and B. Reed
Publications
Journal
Conference
Theses
Ongoing Research
with A. Procaccia. Fair Division, Computational Social Choice.
with A. Vetta. Fair Division, Auctions.
with Y. Li and D. Pankratov. Online Coloring.
with N. Brustle, N. Ndiaye and B. Reed. Positional Games.
with T. Elbaz, S. Grosser, L. Hambardzumyan and N. Ndiaye. Communication Complexity.
---