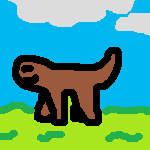 Featured Product:
Dog
Ever wanted to have a cute dog with you? Now this is possible with this all brand new dog. Limited edition contains food, water, urine and feces. You can't miss it!
Welcome to the Animal Store Official Website
It started in Montreal back in 2009. A little known animal dealer company with a lot of heart and a passion for quality became the talk of the town. Since 2009, news of these great living animals spread across the country. Today the Animals Store name is recognized by Canadians from coast to coast.

At the Animal Store, we take pride in producing great productive animals for our customers. We select the finest grown babies, feed them in pure love, and then sell them with passion. These animals are always low in saturated fat, contain no cholesterol and have 0 Trans fats.