Omar Asad

School of Computer Science
McGill University
Montreal, Quebec, Canada
Email: oasad@cs.mcgill.ca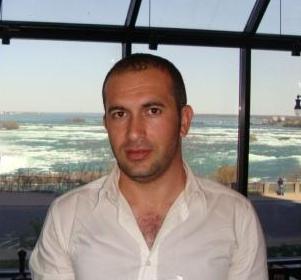 Am a PhD candidate at School of Computer Science, McGill University, working with Bettina Kemme in the DISL lab. My broad area of research is distributed systems. In particular, am working on caching and adaptability on component-based system in order to achieve scalability, availability, and responsivity in a dynamic work-loading environment. Prior to that, I obtained my master degree from School of Electrical Engineering and Computer Science, University of Ottawa where my research was focusing on utilizing sensor web services for smart grid applications.
To know more about my current area of research, you can explore my comprehensive exam literature review report.
Publications
M. Erol-Kantarci, O Asad, H. T. Mouftah, "Sensor Web Services for a Smarter Planet," Institute for Computer Sciences, Social Informatics and Telecommunications Engineering ICaSTMagazine, 2012.

M. Erol-Kantarci, O. Asad, H. Mouftah, "Residential Power Trading Will Depend on Wireless Sensor Networks", IEEE Smart Grid Newsletter, September 2011. (Non refereed)

A. Elmoudi, O. Asad, M. Erol-Kantarci, H. Mouftah, "Energy Consumption Control of an Air Conditioner using Web Services," Journal of Smart Grid and Renewable Energy, vol. 2, no.3, Aug. 2011, pp. 255-260 (ISSN Online: 2151-4844)

O. Asad, M. Erol-Kantarci, H. Mouftah, "Management of PHEV Charging from the Smart Grid Using Sensor Web Services," in Proc of. IEEE Canadian Conference on Electrical and Computer Engineering (CCECE), Niagara Falls, ON, Canada, May 8-11, 2011.

O. Asad, M. Erol-Kantarci, H. Mouftah, "Sensor Network Web Services for Demand-Side Energy Management Applications in the Smart Grid," in Proc of. IEEE Consumer Communications and Networking Conference (CCNC'11), Las Vegas, USA, January 2011.
Teaching Assistantship
Graduate Course Work
During PhD: Distributed Systems, Advanced Topic Systems, Software Fault Tolerance, Parallel and Distributed Simulation.

During Master: Distributed Algorithm, Systems and Architectures for Electronic Commerce, Advanced Algorithm Analysis and Design, Open Source Software Engineering.