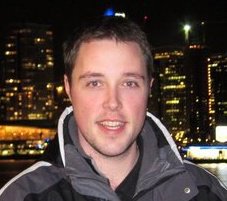 Welcome to my site! I'm currently working at IBM Research at the T.J. Watson Research Lab in Cambridge, MA.

I am interested in software engineering research such as API usage, recommendation systems, software navigation, software evolution, concern characterization. I also enjoy economic topics such as game theory and agent base simulation.
Download my CV Here
Download my Masters Thesis Here!
Publications and Papers
2012
Martin P. Robillard, Eric Bodden, David Kawrykow, Mira Mezini, and Tristan Ratchford. Automated API Property Inference Techniques. To appear, IEEE Transactions on Software Engineering, 28 pages, accepted September 2012.

K. Ehrlich, S.L. Rohall, S. Ross, D. Gruen, T. Ratchford, J.F. Patterson, H. Takagi, T. Ishihara, and A. Kosugi. Beyond Discussions: Designing for Sociability and Structure. Workshop on Collective Intelligence as Community Discourse and Action at CSCW, February 2012.[pdf]

Tristan Ratchford. Creating application programming interface code templates from usage patterns.Masters Thesis. McGill University, December 2012.[pdf]
2009
Reid Holmes, Tristan Ratchford, Martin P. Robillard, and Robert J. Walker. Automatically Recommending Triage Decisions for Pragmatic Reuse Tasks. Proceedings of the 24th IEEE/ACM International Conference on Automated Software Engineering, 11 pages, November 2009.[pdf]

Martin P. Robillard and Tristan Ratchford. Ranking Cross-Reference Search Results for Program Navigation. Technical Paper [SOCS-TR-2009.8]. School of Computer Science, McGill University.[pdf]
Contact
Feel free to email me at tratch [at] cs [dot] mcgill [dot] ca.
You can also follow me on twitter : @tjratch.
In the News and on the web!
Photography
One of my hobbies is taking pictures.