---
COMP 303 Best Project Awards - Fall 2009
---
COMP 303 is an object-oriented software development course offered at McGill University. In the Fall of 2009 students had to develop a complete "President" card game from scratch.

A number of groups submitted very well-built, highly-playable products. The top projects were selected based on how well they met the general goal of developing a easily-playable and fun game. The games are now available for download (as self-executing jar files).
Best Project
Congratulation to Jordan Catracchia, Meki Cherkaoui, and Andrew Smart for winning the best project award!

[Download Self-executing Jar].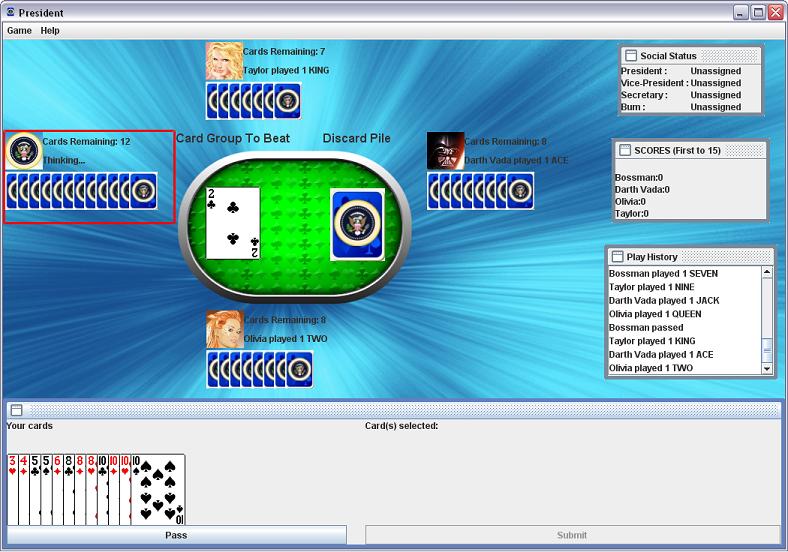 Close 2nd Place
Congratulation to Pierre-Luc Bacon, Gabriel Charette, Kevin Downs, and Alexandre Gasse for an excellent, feature-laden game coming in a very close second.

[Download Self-executing Jar].