November 1, 2012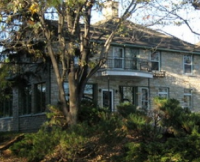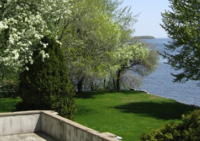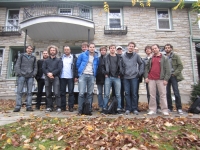 Sponsored by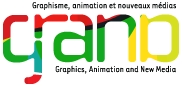 Description
This first Montreal fall graphics retreat brings together students and faculty to discuss work in progress. The main purpose is for participants to solicit early feedback on work in preparation for Graphics Interface and SIGGRAPH. This year we have two special out of town guests thanks to funding from GRAND for collaborative researhc on new inverse dynamics approaches.
The retreat will consist of short talks of approximately 10 minutes each, followed by up to 10 minutes of questions and discussion. Presentation slides as well as drafts of the papers, in some cases early and in others quite polished, are available to all participants to allow for more meaningful feedback.
Directions
Tadja Hall is located on the south side of MacDonald campus. Here is the Google street view: http://goo.gl/maps/iKGXT.The building address is 21082 chemin Lakeshore and can be accessed from Ste-Anne-de-Bellevue or Bai D'Urfe.
Directions for people leaving from McGill downtown: I recommend taking Route 20 ouest and exiting at boul. Des Anciens Combattants. Alternatively, you can exit early at rue Morgan and take the scenic route. Map (regular): http://goo.gl/maps/dfvfI. Map (scenic): http://goo.gl/maps/N0oBG.
Directions for people leaving from UdM: Route 40 ouest may be a better option since it's easier to access for you. Continue west until you reach the boul. Morgan exit. WARNING: the exit 41 at boul. Des Anciens Combattants is closed! Your GPS device may send you here, so please watch out. You will have to take exit 44 at boul. Morgan. Turn left onto chemin Sainte Marie. and take the road through the farm to reach Lakeshore. Map: http://goo.gl/maps/Miikb.
Once you're off the highway, continue south to reach chemin Lakeshore. Please note that if you reach a bridge and begin travelling over water, you have gone too far.
Participants
Amir Hossein Rabbani, McGill University
Derek Nowrouzezahrai, University of Montreal
Gilles-P Paille, University of Montreal
Jonathan Dupuy, University of Montreal
Lionel Reveret, INRIA Rhone-Alpes
Michiel van de Panne, University of British Columbia
Mohamed Yengui, University of Montreal
Olivier Remillard, McGill University
Paul Kry, McGill Universtiy
Pierre Poulin, Universtiy of Montreal
Simon Courtemanche, Grenoble University / McGill University
Simon Labute, McGill University
Sheldon Andrews, McGill University
Timothy Drews, McGill University
Schedule, Thursday November 1
8:30 Meet at Milton Gates for those car pooling from McGill.
9:00 - 9:30 Arrive / Continental Breakfast
9:30 Opening remarks
9:30 - 13:00 Presentations:
Olivier Remillard, Wrinkle Simulation
Jonathan Dupuy, Multi-Resolution Reflectance Models
Mohamed Yengui, Bidirectional Texture Functions
Gilles-P Paille, Remeshing
Sheldon Andrews, Multi-Finger Manipulation
Michiel van de Panne, Motion Optimization
Amir Rabanni, Standing Humanoid Balancing
Simon Courtemanche, Character Animation Limits
Paul Kry, Perceptually Based Filtering
13:30 Late lunch at Tandoori Bellevue
15:00 Carpool back to campus