News and Announcements
March 31, 2005: Professor Luc Devroye is a Winner

Luc Devroye is the recipient of the Killam Prize in Engineering, Canada's most distinguished annual awards for career achievement.
March 31, 2005: Technology Squared!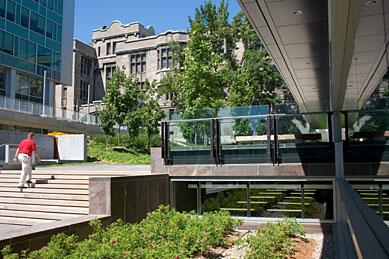 McGill's new Technology Square and SOCS' Trottier Building are now open.
March 31, 2005: Website Contest Done
The SOCS website redesign content is done. See more here.