Facility Information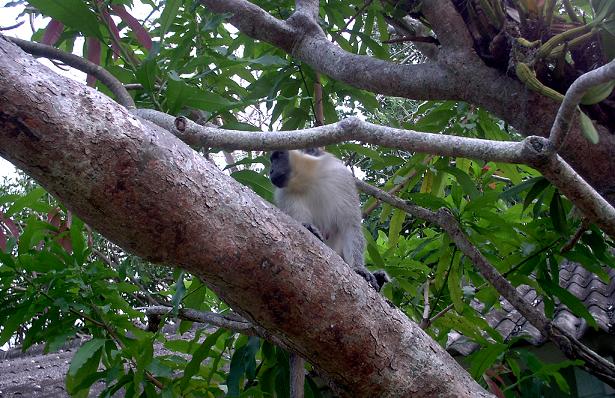 Getting to Bellairs
From the Airport

To get to Bellairs from the airport, either take a taxi (about $100 Bds / 50 USD) and split the cost if you share or a bus ($4 Bds). If the taxi driver does not know where Bellairs is, say it is located in between Folkstone Park and Coral Reef Club on the North side of Holetown. These two landmarks are famous; but with all the workshops during the past 15 years, Bellairs is also becoming famous among taxi drivers. If you want to take a bus, there are some direct busses but more interesting is to go to Bridgetown first and change to another bus (at another bus station).
Bellairs Telephones: area code (246), main office: 422-2087, dining hall: 422-2034. FAX: (246) 422-0692.
Manager: Richard Haynes, email: manager.bellairs@caribsurf.com

At Bellairs (consult the Bellairs Map)

When you arrive at Bellairs just go straight to the dining hall. There, you will find either people or a message for you on the bulletin board or the blackboard telling you which is your room. Our rooms are in the two buildings shaded in dark grey called East Wing and West Wing. The rooms are labeled with E and W accordingly. You will find a key to your room, in your room, which should be unlocked unless your roommate has already arrived. In this case, you should look for your roommate on the beach.
---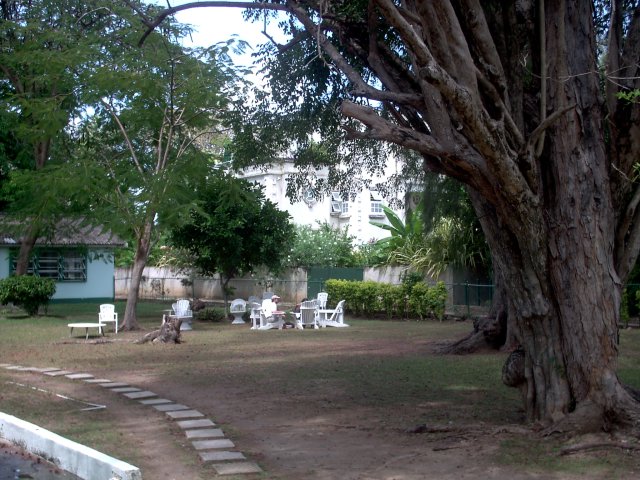 The Most Important House Rules
Kitchen and Food

Breakfast is provided by Bellairs and is included in the room rate. The breakfast food is kept in the kitchen fridge. This food is to be used only at breakfast and finished by 9:30 a.m.
We are responsible for washing all of our dishes after breakfast. Please leave the kitchen clean.
We can make coffee in the kitchen any time we want.
There is a guest fridge in the dining hall where we can keep our own private food. Please label your food and remove any left over when you depart.

Showers and Sand

Sand in the shower drains can cause enormous blockage problems. Please be sure to rinse off the sand from your feet before entering your rooms. There are water taps outside both blocks of rooms for this purpose.

Locked Doors and Valuables

Please leave your room locked when you are not in it.
You can leave your money and other valuables in the safe in the main office. If you leave some money in your room I suggest you put it in a purse inside a locked suitcase inside a closed closet; certainly do not leave it within arm's reach of the back windows facing the public park. This was fine ten years ago but Barbados has undergone a lot of progress in recent years.

Telephone

Telephones and computers are available in the main office (sort of).
---
Bellairs Survival Hints
Food and Snacks

We will have a cook and the food is great but if you need anything special please bring it along. There will be a fridge where we can keep our private food items.
The coffee there is of the instant variety. If you wish to bring your own coffee you may do so.
Vegitarians may want to bring their favorite non-perishables, however it is not necessary since there is already a diverse selection at the local supermarket. There is also good vegetarian roti in several places near Bellairs.

Beach, Sun, Snorkeling, and SCUBA diving

Bellairs is situated on one of the best beaches in Barbados, so don't forget your bathing suit (and skin protection) for swims before breakfast and in between work sessions.
There is also good snorkeling right in front of Bellairs so if you have a mask and fins bring them along too. In fact, if you SCUBA dive bring your gear. There is diving right there as well and air tanks at Bellairs cost only about US$12.00 per tank!

Mosquitos

Depending on the weather conditions and other factors, we may get some mosquitoes. You should bring some bug repellant just in case.

Snorers

We will be living in intimate quarters. All of us will share a room with one or possibly (but very unlikely) two others (even four to a room has occurred in the past) with a resulting distance of inches between beds. If you snore let me know in advance and I will put all the snorers together. It is my experience that a snorer has no problem sleeping with another snorer. In fact they enjoy it!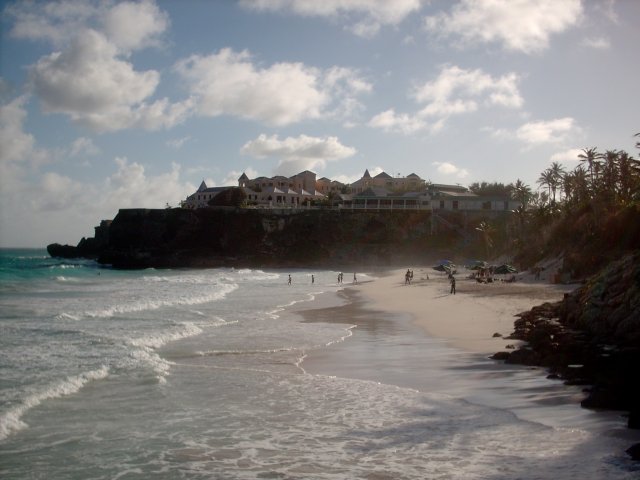 ---