Home > Conferences and Workshops > Coalgebras



Coalgebras in Computation, Logic, Probability and Quantum Physics
18th March to 21st March 2013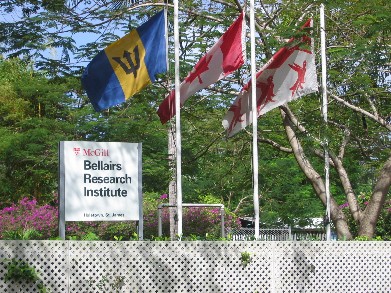 Coalgebras have emerged as a unifying formalism for understanding a variety of different types of dynamics. From its inception it was understood as giving a coherent theoretical framework to the theory of transition systems and incorporating important concepts like bisimulation and modal logics to characterize process equivalences. These ideas were applied successfully to probabilistic systems and more recently to quantum systems. At this workshop we hope to gather some of the active participants in the theory of coalgebras in order to discuss the recent developments. There will be a smaller parallel workshop on categorical quantum mechanics organized by Bob Coecke; we look forward to cross fertilization of ideas across the two meetings.
The workshop organizers are Prakash Panangaden and Bart Jacobs. We have confirmations from Filippo Bonchi, Franck van Breugel, Ernst-Erich Doberkat, Robert Furber, Helle Hvid Hansen, Ichiro Hasuo, Bart Jacobs, Dexter Kozen, Alexander Kurz, Jorik Mandemaker, Radu Mardare, Stefan Milius, Larry Moss, Prakash Panangaden, Dirk Pattinson, Daniela Petrisan, Frank Roumen, Lutz Schroeder, Alexandra Silva and Ana Sokolova. There will also be a workshop on quantum foundations organized by Bob Coecke at the same time. The participants of that workshop are: Antonio Acin, Miriam Backens, Jon Barrett, Eric Cavalcante, Giulio Chiribella, Bob Coecke, Ross Duncan, Tobias Fritz, Chris Heunen, Matty Hoban, Aleks Kissinger, Ray Lal, Miguel Navascues and Harny Wang.
The practice at these workshops has been to allow the speaker ample time to get to technical details. There should be lots of opportunities for extensive discussions; we will not cram the schedule with lots of short talks. The talks are given on primitive chalkboards. Please do not prepare slides for a data projector or plastic transparencies.
The workshop runs from 18th March 2013 to 21st March 2013 and will take place at the Bellairs Research Institute in Barbados. Directions and things to know: The airport is on the east-south point of the island and Bellairs is on the west side in the Parish of St. James (about a 40 minute taxi drive).
Here is a map of Barbados and here is one of the institute grounds.
Tell the taxi drivers to take you to Bellairs Research Centre in Holetown.

Holetown is small and Bellairs is on the main (only) street about 500m North of the main shopping mall. The taxi ride should cost about $35 U.S. Barbados is safe and one shouldn't worry about travelling alone. US currency is freely accepted at 2 Barbadian dollars per US dollar. Other currencies (Pound sterling, Canadian dollars) are not accepted; you will have to change them at banks or at the airport. People had trouble using their bank cards from Europe, but Canadian and US cards seem to work fine.
Good things to bring are suntan lotion or dark skin, mosquito repellent, swimwear, papers/books/stationary and light clothing (it will be warm). Note that some of the better restaurants in the area do require full-length trousers in the evenings (swim attire is not accepted). There is wireless hookup for laptops, so you can bring your own laptop but the connection is intermittent. There is a small fee for using the computers or using the wireless with a laptop to connect to the internet. The cost of a room is between 35 and 100 US $ per day per person depending on the type of room. The room bookings are made by the organizer, please do not contact the Bellairs staff yourself. The cook prepares dinner for $25 U.S. per person per meal and breakfast for $7 per person per meal.

Group photo from both workshops