CARL TROPPER
Department of Computer Science
McGill University
Montreal, Canada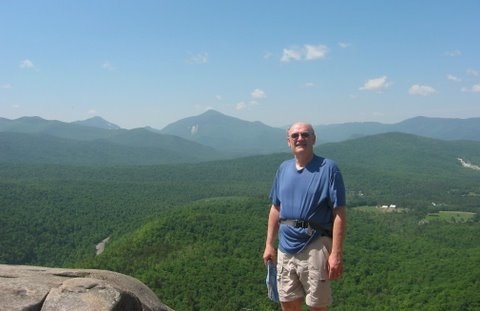 Research Interests
I have worked in the area of distributed simulation since its inception and have developed algorithms belonging to both of the major classes of synchronization algorithms for distributed simulation, known as the conservative and optimistic classes of algorithm. In addition, I have also developed load-balancing algorithms for both of these classes. For a brief overview of distributed simulation, see my survey paper.
At McGill and at BBN (Cambridge, Mass.) I did research in computer networks, focusing on algorithms for routing and flow control and on their performance. BBN is well known for having developed the ARPANET, the research
My broader interests lie in the area of distributed systems.
Research projects
Gate level parallel simulation contains a summary of the work we have done on parallel Verilog simulation. We focused on Verilog because it is the main industrial design language. Given the explosive growth in the number of transistors which can be stuffed onto a chip, it has become imperative to employ parallel (distributed) platforms for their design and simulation. We developed a parallel environment for gate level simulation which incorporates our research on synchronization and load balancing algorithms. In the immediate future, we intend to focus on on the use of multi-core architectures and GPU's and to see what can be done in the area of embedded circuit simulation. Students who are not put off by hardware and who like parallel programming are encouraged to explore the work done in our group.
Gravitational N-Body Simulation This project focuses on the gravitational N-body problem, in which we study the motion of particles under the influence of their mutual gravitational attraction. N-body gravitational simulations have been used to study a wide range of astrophysical models, ranging from the dynamics of galaxies and globular clusters containing 10**6 stars to the scale of planetary systems with dozens of bodies. They are also used to model collisions of these bodies. We make use of direct methods for the solution of the equations of motion. Direct summation methods do not introduce approximations in the solution of the equations. As a consequence, they are the most accurate of the methods, but are also the most computationally intensive, with O(N**2) operations per time step. Our major thrust is the use of (parallel) discrete-event simulation in lieu of continuous simulation. The continuous methods make use of time-stepping, in which the state of the system is evaluated at each time-step. In a discrete-event approach, the system only needs to be evaluated when there is a change in the state of a system, the consequence of processing an event.
---
Service
General chair of PADS 2009 and PADS 1995
Program chair of PADS 1997
Program co-chair of McSWIM 2000
Program commitees: PADS 1990-present, DIS-RT 2000,2009,WSC 2009,2003, SIMUTOOLS 2010,MASCOTS 97
Ediorial board(s) of: Transactions of the Society for Computer Simulation(SCS), Parallel and Distributed Computing Practices
Guest editor of special issue of the Journal of Parallel and Distributed Computing (JPDC)
devoted to applications of distributed simulation (March, 2002)
Research Grant Reviewer: Israel Science Foundation(2005), US National Science Foundation(2002-3),NSERC(2009,2010)
Guest editor of special issue of Parallel and Distributed Computing Practices (PDCP)
devoted to distributed simulation (to appear by December of 2001)
Reviewer for IEEE TPDS, IEEE Transactions on Computers, IEEE Transactions on Communications, JPDC, Distributed Computing, ACM Transactions on Modeling and Simulation
---
Courses